We are an independent magazine, a graphic laboratory, 
a print club and a university.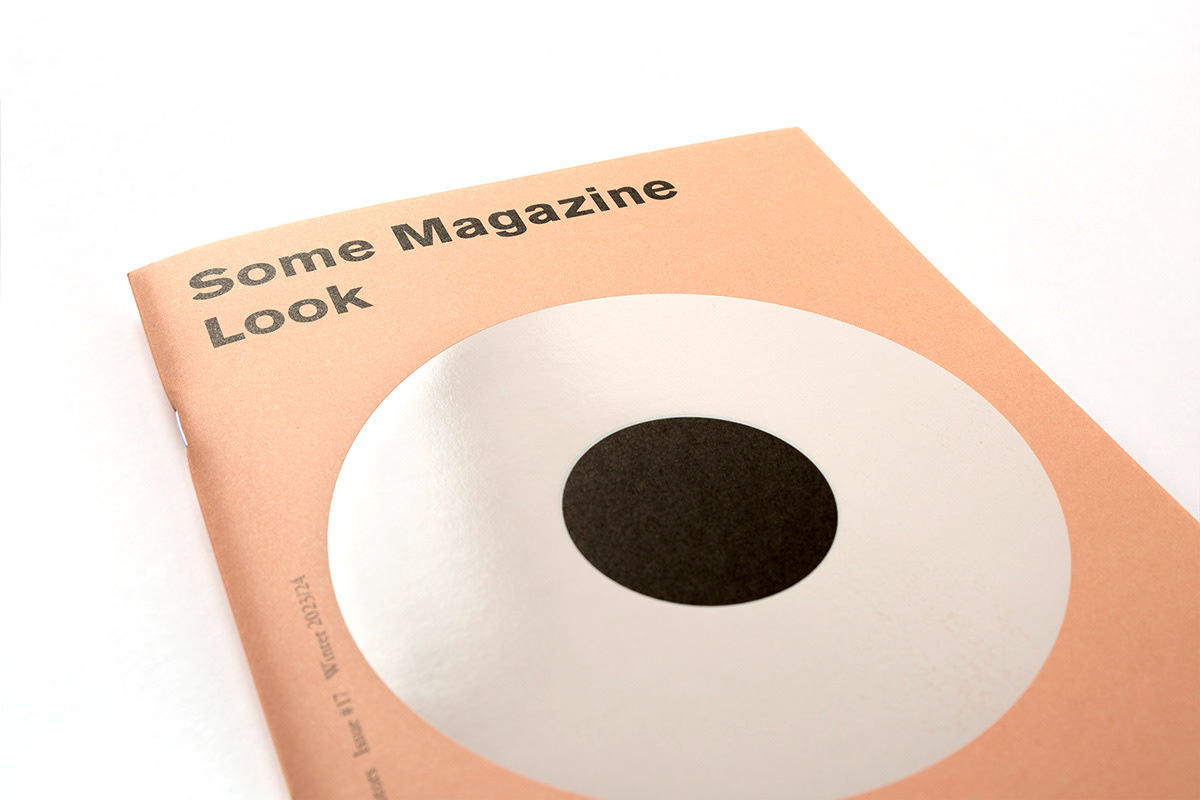 A magazine for visual inventors 
(Explore with us)
Since 2010, design students research, write, layout, and produce the monothematic bi-annual Some Magazine. It is a part of the experimental design course of Prof. Sven Völker at the University of Applied Sciences Potsdam. 
 
Some Magazine is published by Slanted Publishers and available in good book and magazine stores worldwide. In 2013 Some Book was published by Lars Müller Publishers, Zürich. Some Magazine received accolades at the Lead Award and at the Gernan Art Directors Club Award.
Some Laboratories
(Collaborate with us)
We specialize in the experimental development of visual worlds. Some call us graphic designers, we prefer to see ourselves as "visual inventors". We also do this for  brands and institutions ... and we can do it for you!
In the past we have successfully worked with companies and Institutions such as FILA Tennis Europe, Sachsenlotto, KaDeWe Berlin, Smart Automobile, Suzuki, Idee Shop, Rico, Absolut Vodka and others.
If you are interested in a collaboration with the Some Laboratories, please contact Prof. Sven Völker
A Place For Something
(Study with us)
If you are young at heart, you can directly join the interdisciplinary graphic design course of Prof. Sven Völker at the University of Applied Sciences in Potsdam on M.A. and B.A. level. The course deals with experimental graphic design and touches a wide range of topics from augmented reality to analogue Riso and silkscreen printing. For more information and application visit: FH Potsdam Design
Sven Völker (*1974) is an author, artist and professor for graphic design in Potsdam, Germany. His picture book "A Million Dots" is a New York Times "Best Illustrated Children's Books 2019" Winner. Together with singer Sting, Völker has released the picture book "There is a little black spot on the sun today". With his Berlin-based design studio, he developed the global corporate identity for the japanese Suzuki Motor Corporation.
Editor
Prof. Sven Völker & Students
Fachhochschule Potsdam
Potsdam University of Applied Sciences
Kiepenheuerallee 5
D-14469 Potsdam
somemag.com
hello@somemag.com
@somemag_fhp
© 2019 - today: Potsdam University of Applied Sciences
© 2010 - 2015: Burg Giebichenstein Kunsthochschule Halle
Publisher
Slanted Publishers UG
Nördliche Uferstraße 4-6
76189 Karlsruhe
Germany
T +49(0)721 851148268
info@slanted.de
slanted.de
@slanted_publishers
Redaktion und Design/editorial and design*
Charlotte Klug, Giuliana Mei, Mia Mahn, Paula Reschke
Guest Editors-in-Chief: Hans Busser, Hendrik Lakeberg
Redaktion und Design/editorial and design*
Angelika Miller, Eric Wätke, Greta Landmann*, Merrit Schomakers*
Redaktion und Design/editorial and design
Anika Halbach, Monique Petermann, Hanna Tracz
Redaktion und Design/editorial and design
Ann-Kathrin Bernhard, Lars Höft, Huyen Thanh Nguyen Thi, Pia Marktl
Redaktion und Design/editorial and design
Nina Durek, Pia Marktl, Nicole Nguyen
Redaktion und Design/editorial and design
Katja Grahl, Marielouis Hippler, Johann Jacoby, Maria Chiara Sgarbi, Klara Stangl, Katarina Stefanakos
Redaktion und Design/editorial and design
Josephine Knoll, Alma Halfpaap, Nina Blume, Ariane Kaiser, Lea Flemming, Kathrin Wedler
Co-Chefredakeur/co-editor-in-chief
Redaktion und Design/editorial and design
Patrik Bablo, Florentine Bofinger, Sarah Fricke, Lydia Kluge, Lisa Petersen, Pawel Wolowitsch
Co-Chefredakeur/co-editor-in-chief
Redaktion und Design/editorial and design
Stefan Damnig, Paul Glaw, Anna-Sophia Unterstab, Jule Schlegel, Clara Wittekind
Co-Chefredakeurin/co-editor-in-chief
Redaktion und Design/editorial and design
Lukas Adolphi, Wilm Beckhoff, Sophie Golle, Nicole Zander, Tom Zander
Redaktion und Design/editorial and design
Maria Franke, Verena Lupberger, Tom Zander
Co-Chefredakeurin/co-editor-in-chief
Redaktion und Design/editorial and design
Rahel Brochhagen, Julia Kluge, Verena Lupberger, Lea Sievertsen, Carolin Stusak
Co-Chefredakeur/co-editor-in-chief
Redaktion und Design/editorial and design
Vanessa Gundermann, Sarah Trieschmann, Julia Franke, Sabine Strobler, Margret Wolf
Co-Chefredakeurin/co-editor-in-chief
Redaktion und Design/editorial and design
Falko Gerlinghoff, Theresa Holstege, Yvonne Most, Hannes Oehme, Christian Schwentke, Franziska Tanner, Margret Wolf
Redaktion und Design/editorial and design
Markus Postrach, Markus Lange, Falko Walter
Redaktion und Design/editorial and design
Juliane Hohlbaum, Franziska Tanner, Falko Walter, Julia Wübbenhorst
Redaktion und Design/editorial and design
Juliane Hohlbaum, Rafaela Lorenz, Ulrike Schuckmann