The 13th issue of Some Magazine explores the theme of "reality" in art and design. We have met nine very different designers and artists and discussed the concept of reality on very different levels. The projects and artworks in this issue range from illustration, animation, 3D, surealism and virtual reality.
Under the motto "This is not just Some Maga- zine" we are taking you into the worlds between reality and fiction and have thought this issue through anew! In addition to our animated Artivive cover (try it now!), we also want to make the artists' work tangible on several levels within the magazine. To do this, we use augmented reality tools such as Adobe Aero, Artivive and Instagram. You can access these via clearly visible QR codes next to selected artworks. In this way, we succeed in bringing the artists' works directly to your home and enable you to interact with them.

Of course, our coveted goodies are also in- cluded in this issue! The visual artist Extraweg, the intermedia artist Hannah Neckel, 3D artist Manuel Rossner as well as the illustrators and designers Ori Toor, Susi Vetter, Johann Jacoby and Mark van Leeuwen have provided us with posters, postcards and stickers!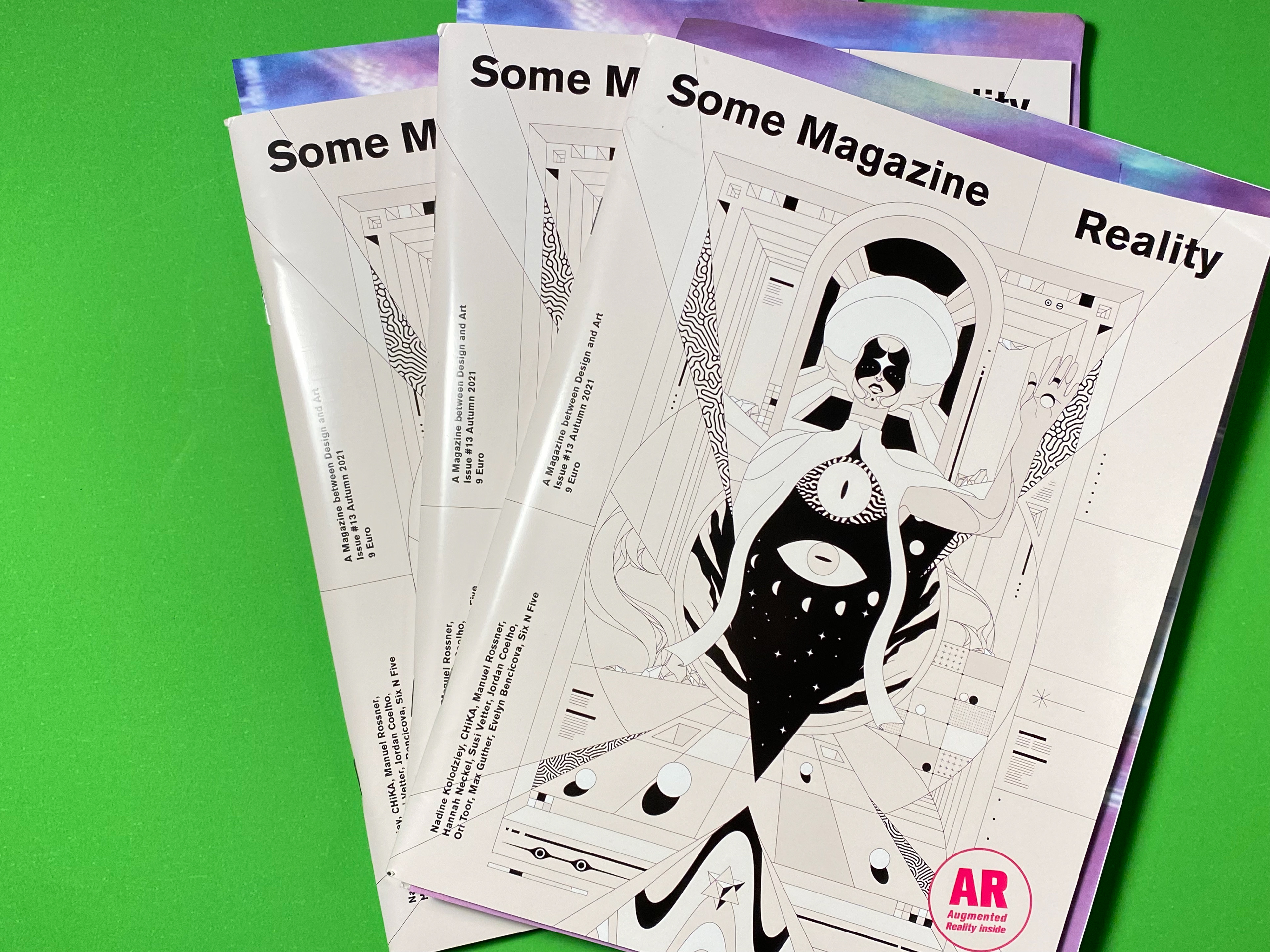 Ann-Kathrin Bernhard, Lars Höft, Huyen Thanh Nguyen Thi, Pia Marktl
Issue #13 Autumn 2021
​​​​​​​